Submitted by

admin

on Mon, 29/10/2018 - 14:38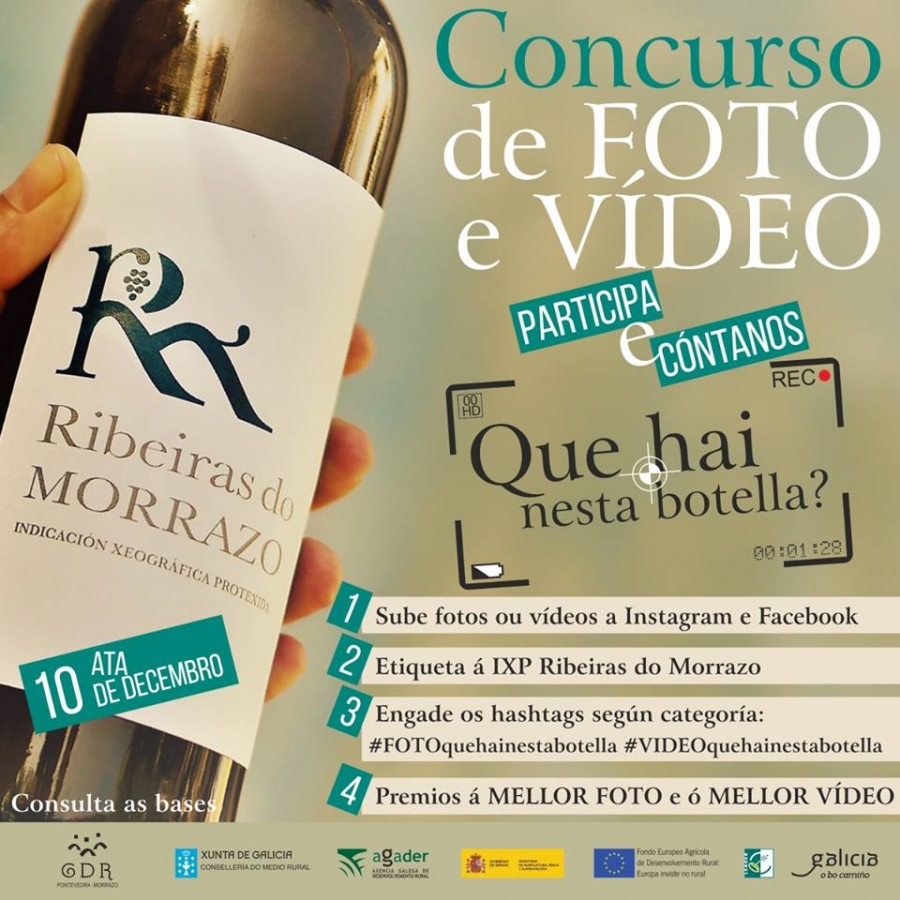 Open the deadline to participate in the photo and video contest "What's in this bottle?" within the promotion campaign of the IXP Ribeiras del Morrazo promoted by the GDR Pontevedra-Morrazo.
The contest consists of two categories: PHOTO and VIDEO and the theme is to interpret the slogan of the campaign "What's in this bottle? For each category will come a winner chosen by a jury chosen by the IXP itself.
People wishing to participate must upload their photos and / or videos to Facebook page (https://www.facebook.com/ixp-Ribeiras-del-Morrazo-961447397374110/) or Instagram (https: //www.instagram. com / ribeirasdomorrazo /? hl = eres) of the IXP Ribeiras del Morrazo labeling it and using the hashtags # FOTOquehainestabotella and # VIDEOquehainestabotella. The participants in the category of videos should keep in mind that these will have a maximum duration of 40 seconds.
For more information, you can consult the bases in the section Download attachments.