Submitted by

admin

on Mon, 29/10/2018 - 14:45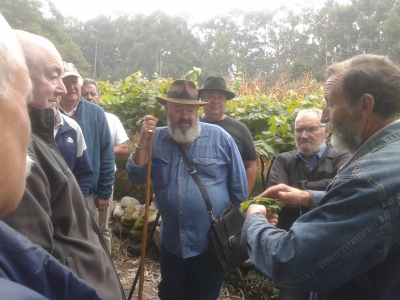 Date:
Wednesday, October 10, 2018
Day of exchange of experiences and knowledge in the IXP Barbanza and Iria. The participants in this last session of the training program "Professionalization and Development of viticulture in the IXP Ribeiras del Morrazo" had the opportunity to know the winery and the vineyards of Antonio Saborido, with pre-phylloxera strains with an estimated age of 250 years, and the piling and the winery Entre los Ríos.
They also enjoyed a talk with Francisco Crusat, Francisco Rego and Jesús De la Fuente.